Best Indian Restaurants In Brampton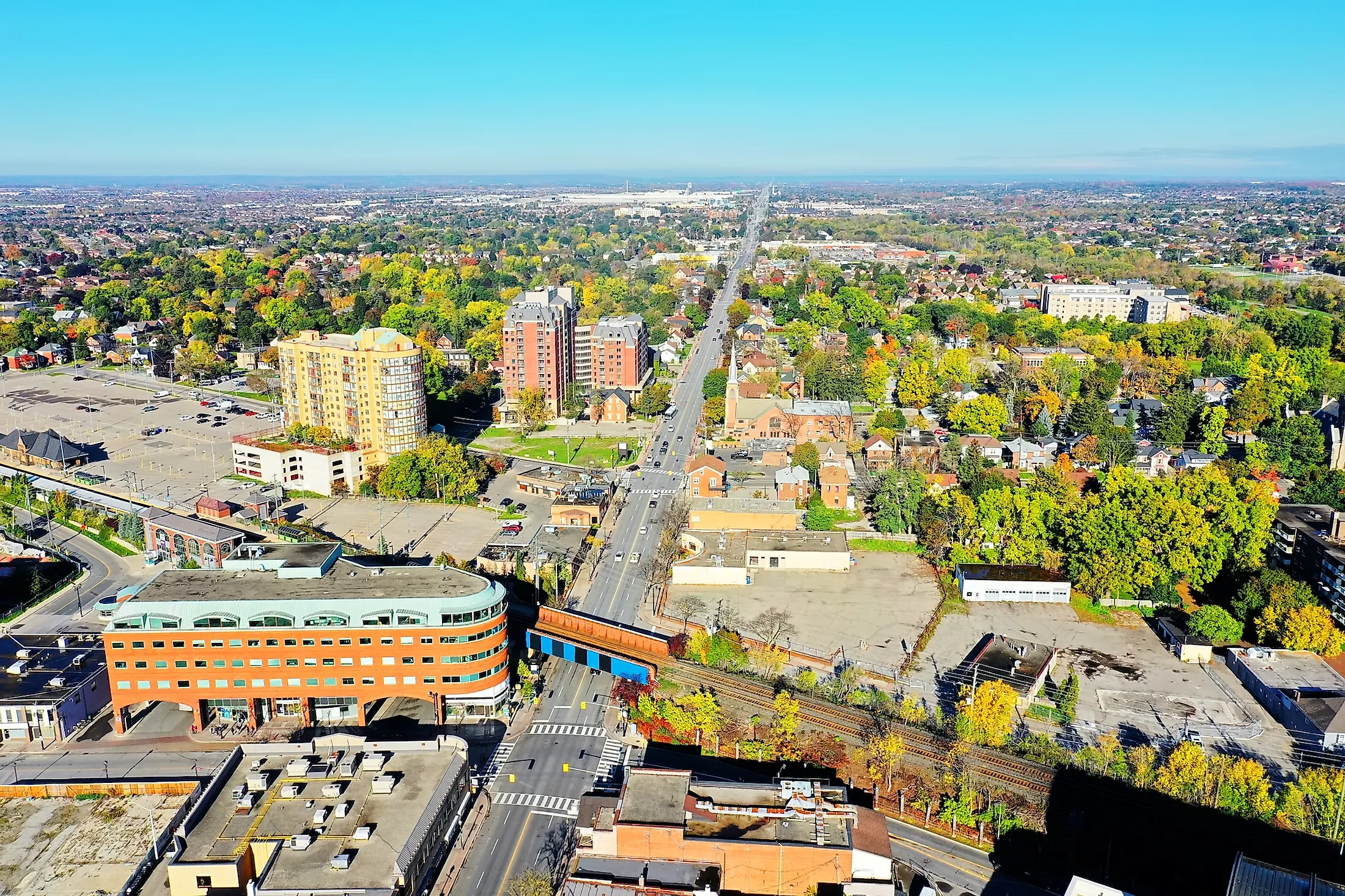 If you're looking for a fine dining experience, you should visit Indian Restaurants in Brampton, Ontario.
Brampton is known asd having the most dense population of Indian-Canadians, leading it to be the best city in Ontario for finding authentic Indian food.
These restaurants are a great choice for a romantic dinner or a family gathering. You can choose from a variety of seating arrangements and enjoy a delicious meal.
We'll break down a few of the best Indian restaurants in Brampton below:
Bombay Blue Indian & Hakka Cuisine
If you're in the mood for some authentic Indian food in the Downtown Brampton area, Bombay Blue is the place for you.
Their food is made with the same quality ingredients and cooking techniques that are found at the finest Indian restaurants.
The result is great, authentic food available for reasonable prices. Their menu features authentic Indian kebabs, curries, and hot naans.
The Bombay Blue Indian & Hakkan cuisine is served in generous portions in a warm and inviting atmosphere. Their menu focuses on authentic Indian cuisine, but there are also dishes that fall under the Hakka Cuisine category.
The service is excellent, and the staff is friendly and knowledgeable. On Google, this restaurant has a 4.8-star rating.
Known for its authentic Indian cuisine, Bombay Blues offers a unique blend of traditional and modern. This family-owned restaurant specializes in authentic Indian fare.
It's a casual dining experience, and a great place for a date or a celebration. They also offer catering for events.
Balista Restaurant
Balista is an eatery located in Brampton that offers a wide selection of food. Their casual dining area has a large seating area for people to enjoy their meal. It's primarily a takeout spot to grab a quick meal on the go.
The restaurant serves a variety of dishes, including a variety of burgers. However, everything on the menu is vegetarian.
You'll find a ton of dishes you're used to, with fully vegetarian ingredients, such as a banana patty on a burger.
The food served here is Indian in origin. They also offer some nicely cooked pasta, pizza, and paneer. The service is great too.
The restaurant has a 4.8 rating on Google. For vegetarians, this restaurant is an excellent choice. They serve a variety of dishes from pasta to sandwiches to wraps.
Balista is available for delivery through Uber Eats in Brampton. You can use the app or the website to order your food. You can even customize the ingredients and spice levels. \
There is a Jain menu, too, so you can order a meal based on your faith and beliefs.
Deccan Express
Deccan Express serves up delicious Indian cuisine, specializing in Biryani. It's a takeout restaurant so not somewhere to sit and stay, but a great way to grab a quick meal on the fly.
You can enjoy a meal with family or friends in this authentic Indian restaurant. Its menu includes several specialty dishes like chicken korma and biryani, as well as a large number of soups which can be harder to find at other restaurants.
The biryani is one of India's most popular dishes and has a long history. Its name derives from the Persian words birian (fried before cooking) and birinj (rice). The Mughals brought the biryani to India as a one-pot meal for their soldiers. The dish has since traveled across the country and evolved to suit regional palates over India's rich history.
The biryani is prepared in a special method called dum. The rice is small-grained and aromatic and cooked in a slow fire. This technique creates a rich, fragrant flavor to the biryani. It's also traditionally served with raita, which is a curry made from ground yoghurt.
Biryani can be a traditional dish or can be modified according to the type of meat used. For example, the popular Bhatkali biryani is made with onions, green chilis, and tomatoes. Other regional versions are Sindhi, and Hyderabadi.
Patto Sweets North
Dessert lovers are sure to love Patto Sweets, one of the most popular North Indian restaurants in Brampton.
The restaurant offers a variety of savory and sweet dishes that are sure to please all palates. Dessert lovers should be sure to try the ghee kulfi, a sweet dish made with milk and sugar.
This is purely desserts only here, so a great spot to stop in for a nice afternoon treat on a weekend traveling around Brampton.
Suvvai
If you're looking for Suvvai Indian Restaurants in Brammpton but don't want to leave your house, try ordering from a delivery service. You can use an app like Uber Eats to order South Indian Food and follow the progress of your order.
Suvai Indian Restaurants in Brampton feature a casual atmosphere and South Indian cuisine. These eateries feature traditional recipes that are full of flavor and are made using fresh ingredients from local farms and gardens. They also use expert cooking techniques and creative creativity to give their dishes a unique taste.
Filmy Tadka
For those in search of an authentic Indian dining experience, the Filmy Tadka restaurant in Brampton is an excellent choice. The menu is well organized and the service is prompt.
It also features live music occasionally. It is open all year round, and offers a great value for money.